Returns series 2015/current
Returns series is a project that started in late 2015 in which Dalmau is focus on the research of the proper distance and accurate relation between layers and creation of an interesting depth on the two-dimensional format of the painting. Time, observation and decision making are the basis of this personal study, the chromatism and the absorption of light over the colors are the parameters with which Dalmau executes each piece, the square format is a constant in this series, in this way, the painting completes its abstract character, the square has no beginning or end, there are no directions as in horizontal or vertical. All the action of the painting is framed within the square, thus no imaginary information is provided to the audience, concentrating textures, glazes, lights, shadows and directions entirely inside the canvas.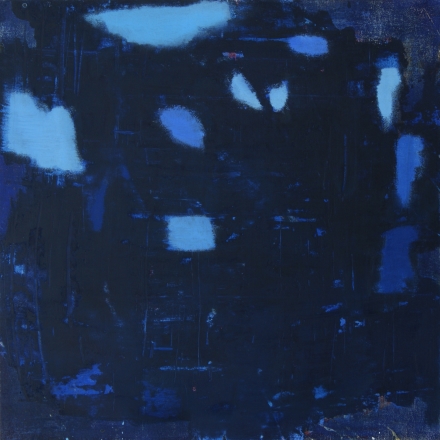 White Wall Project  2013/current   
White Wall Project is an ongoing series of monumental site-specific installations. The first edition of the project was launched by the Spanish artist Paco Dalmau in December of 2013 in Rotterdam. The project aims to transform the spatial experience of a chosen location by constructing enormous painting canvases in the space. On the 4th previous editions Dalmau had been curated 25 artists + groups of selected citizens that were working on the big canvas mixing subjects as drawing, painting, installation, illustration, video, sound and performance. For more information visit the official website. whitewallproject.eu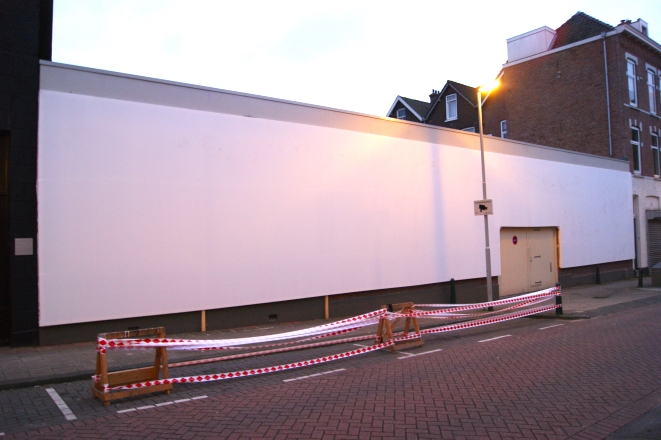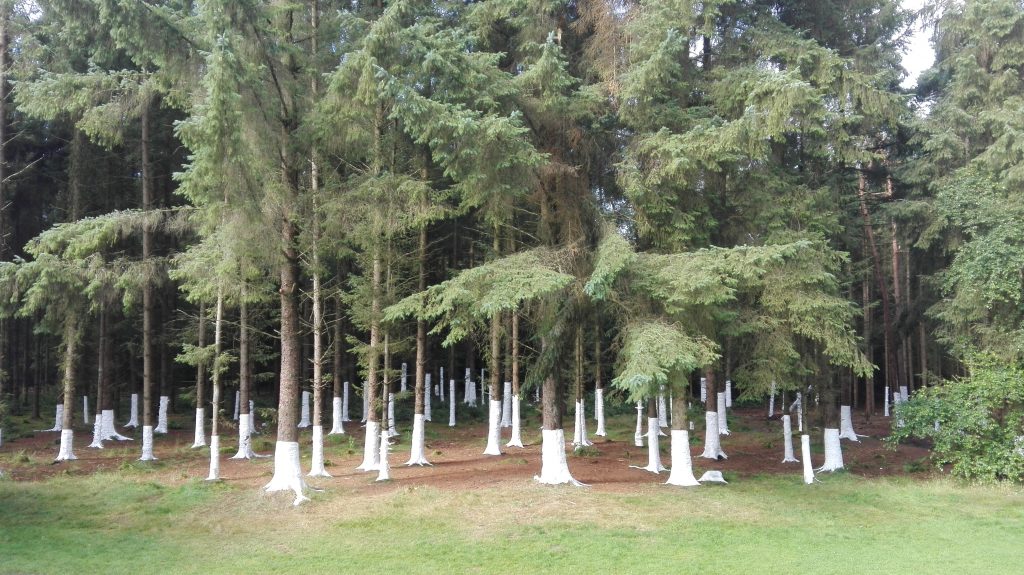 Fractions Collection 2012/current
This series of works encompasses my idea of rapprochement between painting and installation, the fragmentation of the image provide a reflexive condition related to the installation of the works being able to adapt each piece to the showroom space. The works are carry out by different materials, oil, acrylic, latex, enamel on canvas or wooden board depending the installation, the shapes of the pieces are also variable, square, triangle, circle or rectangle, the color palette that is use goes from combination of greys to monochrome pieces. Fractions series is a collection of works that are still ongoing, more information about this series by request.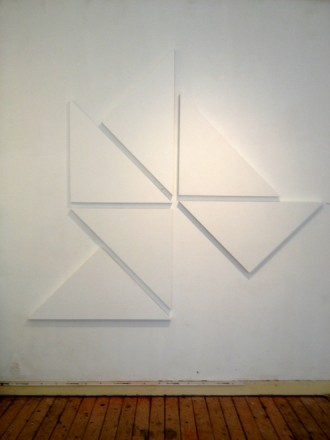 Polyptychs Collection 2008/2011
 The Polyptychs collections is a monumental series of paintings that were carried out between 2008 and 2011, unlike the other series this one is finished, the challenge was to perform a large format paintings in different pieces with the motif of the portrait, this was the starting point of my approach to combine painting and installation. The collection comprises 17 large paintings consisting of a total 508 pieces. More information about this works by request.